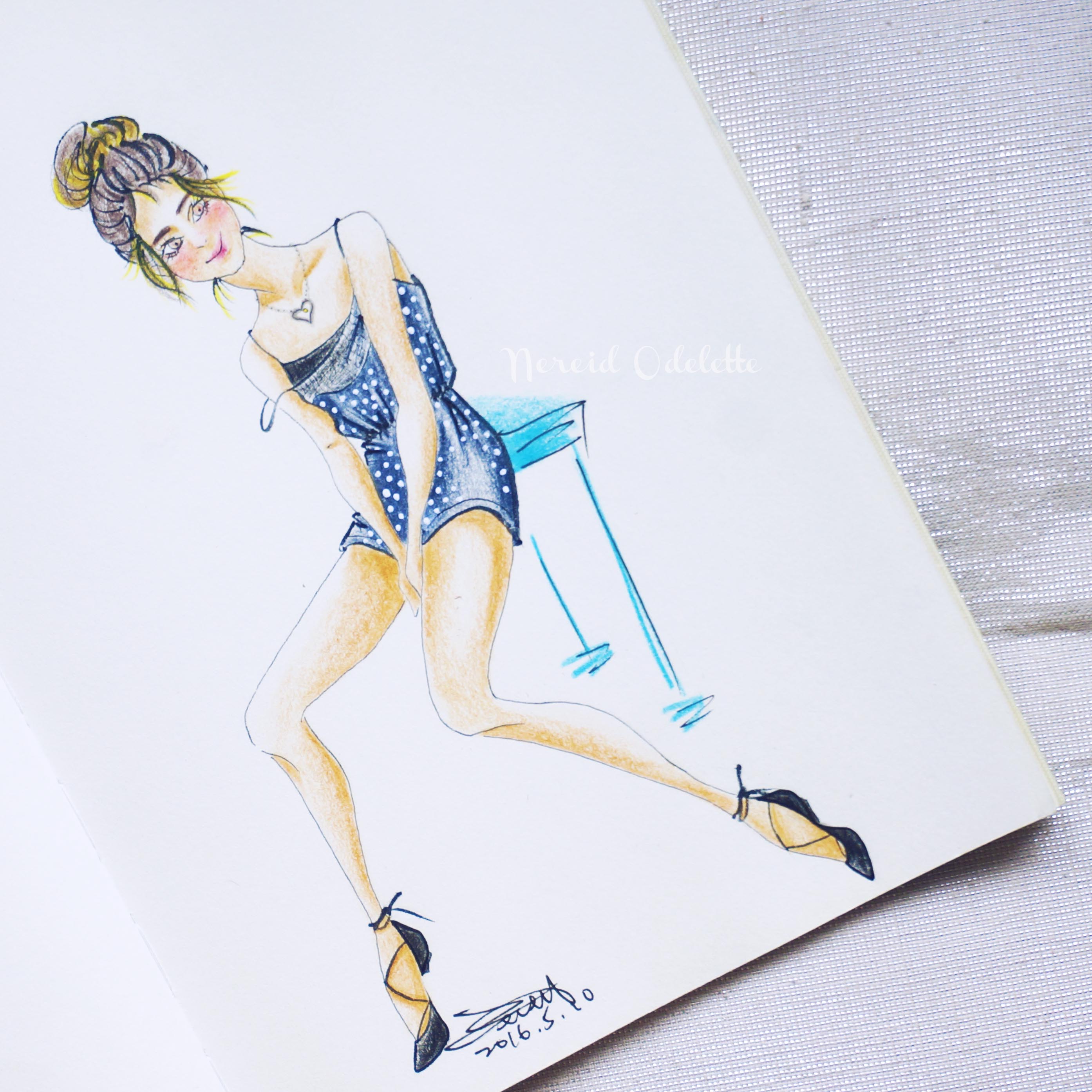 Little announce here, I decided to turn my blog back into the English version since my reader are mainly from the English speaking countries, rather than my home town……

I will continually editing my posts in the past into English.
Summer arrived quite late this year, however, it brings a extremely hot temperature with its coming.
Besides my deary sunglasses, one of the favorites during summer time is this mandarin blue romper, it makes me feel so young, energetic and light, perfectly suitable for a hot summer day.
For the summer 2016, being one of the trend shoes this year, lace-up flat plays an vital role. At first, when I first received this flat, I felt the ropes are so difficult and inconvenient to wear, however, after I wore it quite day, I really got used to it and its ropes become softer. Now, it turns into my go-to shoes.
 As I always keep in mind, to me, wearing big and complex accessories at school really disturbs me while studying, thus, I prefer thin necklaces and bracelet at school.
As stated by Audrey Hepburn, happy girls are the prettiest. The reason why I don't wear makeup or only a light makeup is because I'm not a fan of it, I love to use my smile to dress myself up. Our smile is always the best weapon and the most powerful tool to make others  believe that we are so string and confident.