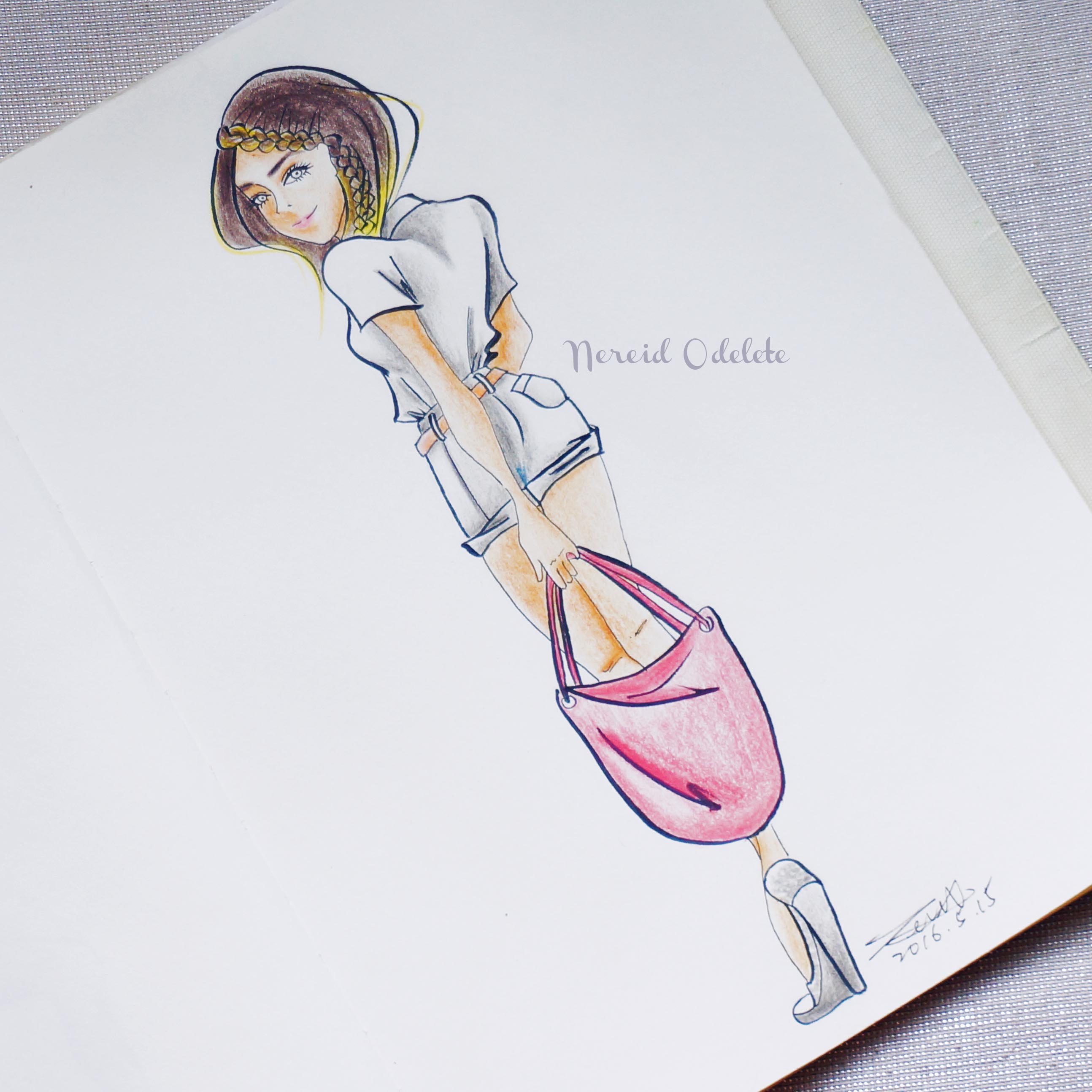 These days, it have been really hot and uncomfortable during my bed time. Today, I woke up 20 minutes before I went out for the french class to wash my hair, also, to drive away the humid and itchy feeling.
However, nothing comes out as planned. I'm kind of in a rush, but my dryer just auto shutdown due to its overheated. Thanks to the auto shutdown, I missed my train at 8:00. Believe it or not, it wasn't the worst thing of the day, when I had arrived at the station, I found out that I forgot my purse, hence, I definitely needed to get back to my room to take it- I missed the other train at 8:20.
Luckily, there was still another train at 8:25 that I could  arrive my class just in time.
In this humid morning, I grabbed a light blouse, a pair of white short and quickly braided my hair into a french braid.
Of course, I never forgot the sunglasses and necklace. These accessories  will always make me feel so confident.
Does running late count as exercise because I've ran so many times between my dorm and the station! Just a reminder that I'll never take a risk to leave about only 30 minutes to shower before going out. I was totally exhausted.