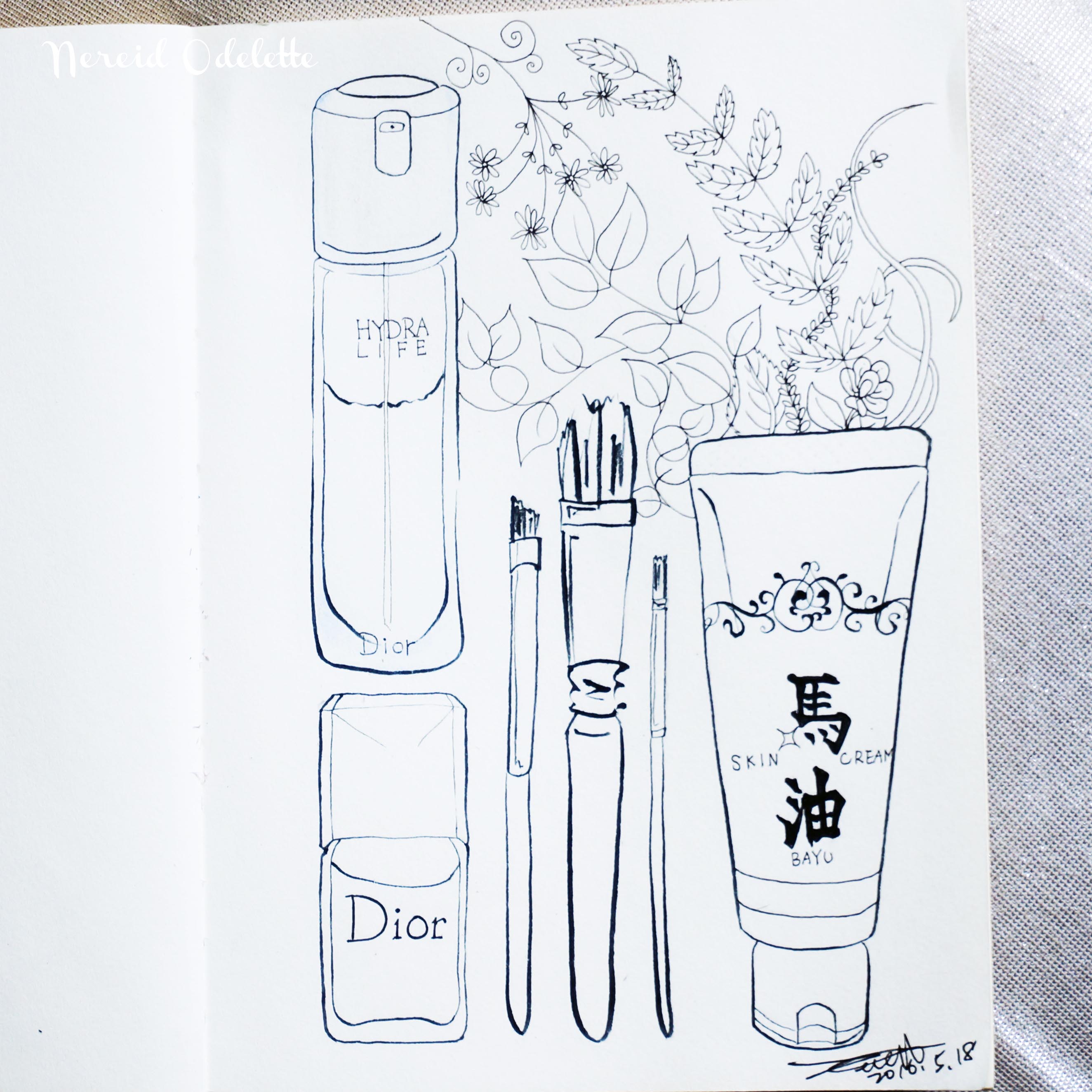 I'm a normal human, hence, ,my skin is not born to be perfect, in contrast, my eating habit and my living style help my skin grows so healthy. On weekend,  or when ever I'm staying in my room all day long, I'll drink "AT LEAST" 2000 c.c. of water; when I'm in school, I'll drink about 6 bottles of my water bottle. It's so important to DRINK WATER, and stay hydrate, everyone knows that, but seldom people keeps it in mind. Although, today I'm not here to share why is it good for us to drink enough water, unless you want me to show the scientific proofs. What I'd love to share, is my beloved skin care products.
By the way, I'm a lazy girl, plus, my skin is not so damaged. Thus, I don't have too many beauty products. Mostly, all I use for the night skin care are a bottle of body lotion and facial lotion.

Once a week, I'll put on this face mask from Sexylook. However, since I already had my mask on, I'll just skip it today.

It says that the best way to absorb the ingredients of the skin care products is to massage the muscle.
After I graduated from high school, I purchased my very first own brand product from Dior. They introduced me this series called Hydra. Once I started using it, I love it so much that I keep repurchasing it again and again. For youngsters who have strong metabolism, no need to use the facial lotion that is too oily since our function of producing natural oil still runs really well. The products of Hydra series is moisturizing enough, but, not too greasy.
Always remember that the steps of facial massage is from down to up, from in to out. I only massage 3 important parts: my chin, cheekbone and forehead. Never pull down your skin, or after a period, there will be a lot of wrinkles on your beautiful face. And finally, don't forget to apply the lotion to the neck because it's a part that lots of people will easily miss it, however, the wrinkles and dimples will tell your actual age, or even make others mistake that you're over your age.
The final step of my routine is this body lotion. Unlike my face will get oily during the day, summer is the worst season for the allergic kids like me, my skin will be extremely itchy  and dry especially after I finish the shower, due to that, need the lotion that is super moisturizing.  This bottle of the lotion in my hand, is horse oil cream from Japan. What I love about it is the lotion can really release the uncomfortable feeling caused by the allergy.
At last, finally finishing the skincare routine and drying the hair, now I can go on a perfect dinner date with my favorite person.