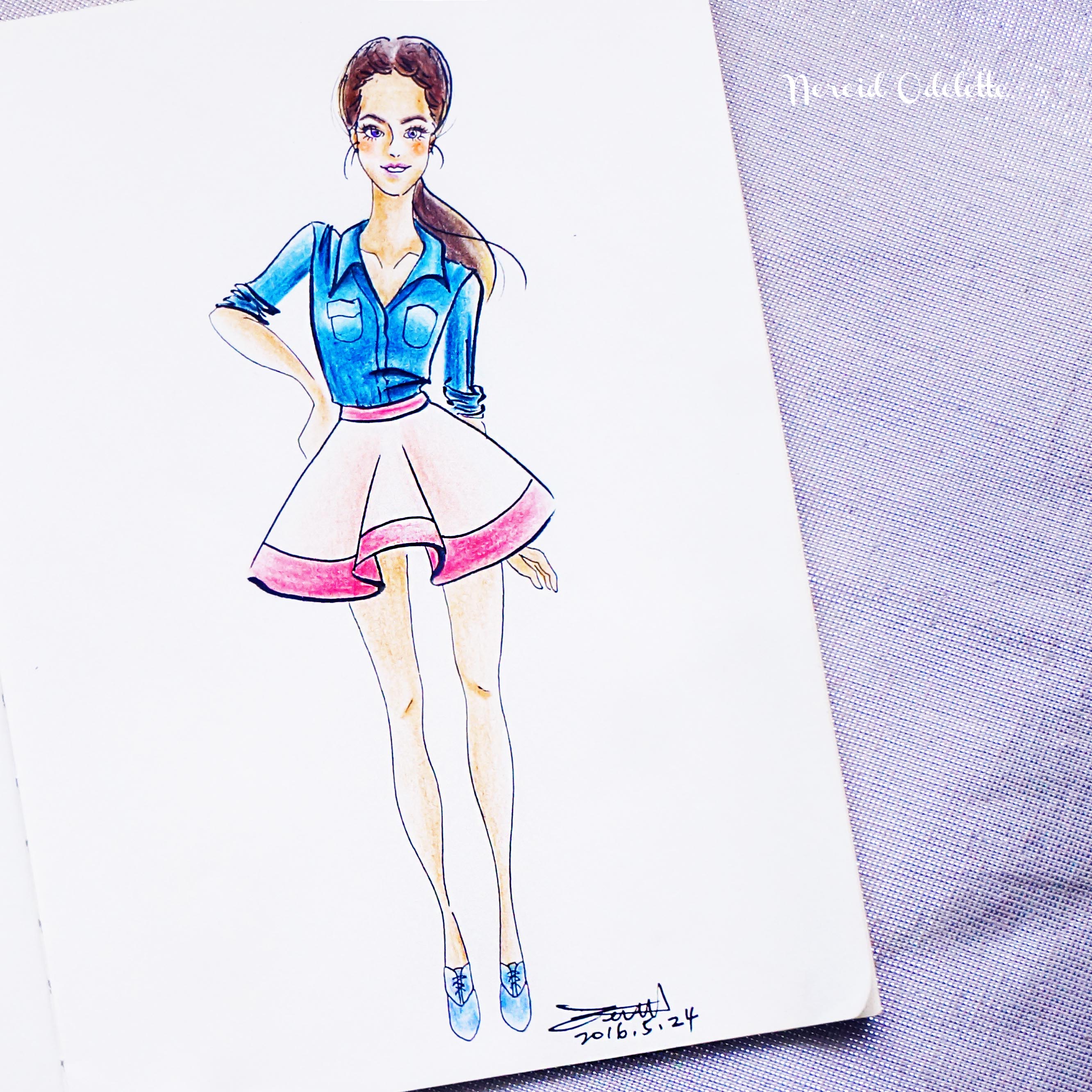 After moving out from the school dorm to the suite in town, I usually wear in casual style, mainly with shirt and pants because it's more convenient for me to commute everyday. However, today I just want to dress up a little bit, for no reason.
Sometimes, people only knows to style denim into casual, cool or boy style. What they don't understand is that, mixing denim with other kind of fabric can also bring out a perfect style, an elegant look.
I pair up my denim shirt with this yarn and chiffon skirt I got from my 20th birthday last year. At first, I planned to wear the flats or wedges, although, due to the rainy and cloudy season these days, I finally decided to wear my canvas shoes from keds. By the way, what I want to brag is, it's Taylor Swift's 1989 Champion ! She's one of my favorite singer and my fashion icon.
Last but not least, the accessory and the sunglasses.
I think the collar of this denim shirt is fancy, complicated enough, thus, I chose the necklace with small decoration, only with a kind of color.