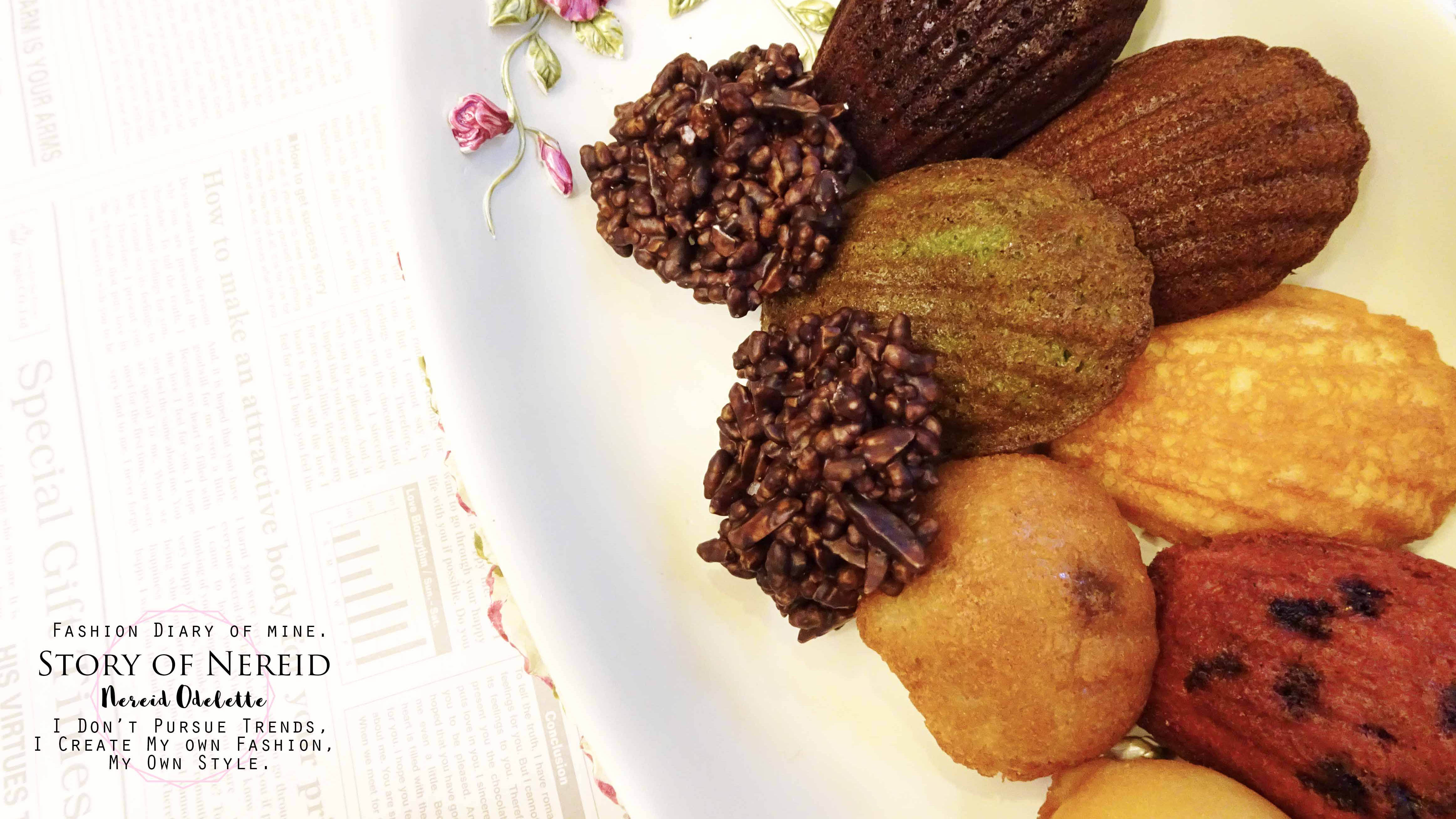 Would you like an adventure now, or shall we have our tea first? -《Peter Pan》,Chapter 4
Under the pressure of modern life, we go out at 8am and come back home at 7pm, how much time can we spend with our family during a day?
Our family has a unclaimed rule for years: every weekend, all of the family members have to sit down around the dining table at 15:30 for an afternoon tea, no matter you're going to study, play your smart phone, read comic or do nothing, we have to spend this 2-hour-family-time at the table.
When the hour hand and minute hand hit 15:30, our table will be set up with delicate tea sets, dessert and snacks.
Even though we are not gourmet, under this relaxing atmosphere, any kind of tea, any kind of dessert tasted extremely delicious.
Seasons alternate as before; however, what's different from before is that not only I'm not a student any more, but also will my brother start his laboratory life in the US from this October. After 4 years finally coming home from college, we'll have to farewell with another family member again real soon.
Hence, this Mid-Autumn Festival, the last time for our family to be united under this full moon, I decided to give our a special gift box with my first ever salary.
The gift box for Mid-Autumn Festival that belongs to me should be able to present my personality- unique, energetic, careful and exquisite- affordable and delicate gift box from Avocado Studio Taiwan had become my first choice.
Besides having a delightful look, the Madeleines from Avocado Studio also have high quality.
With superior ingredients, I could smell a sense of thick milk fragrance as soon as I opened the packages; an agreeable sweetness was melted in my mouth with it's  firm texture.
What I love about lemon cake is that the golden round look seems just like the full moon on Mid-Autumn Festival. With pomelo peels added inside the lemon cake, I can also feel some natural pomelo juice with my every bite.
Of course, I also love that bittersweet chocolate since that's a kind of taste resembles happiness.
Especially with the crispy mouthful, sipping the hot tea, taking a bite, the melted chocolate on my fingers made me couldn't stop moving my mouth.
Avocado, is the king of fruits which is full of nutrition. Avocado Studio Taiwan also holds the same spirit. In this world which almost any kind of ingredient could be made up by technology, they still insist to walk on the organic and healthy pathway.
Being able to enjoy your life, being able to cherish the time when all of the family members are still living together would be the strongest motive for you to keep building up your life career.
Before we officially leave home and drift apart, let's open up a box of Madeleine which is full of hopes in order to store the energy for the future.