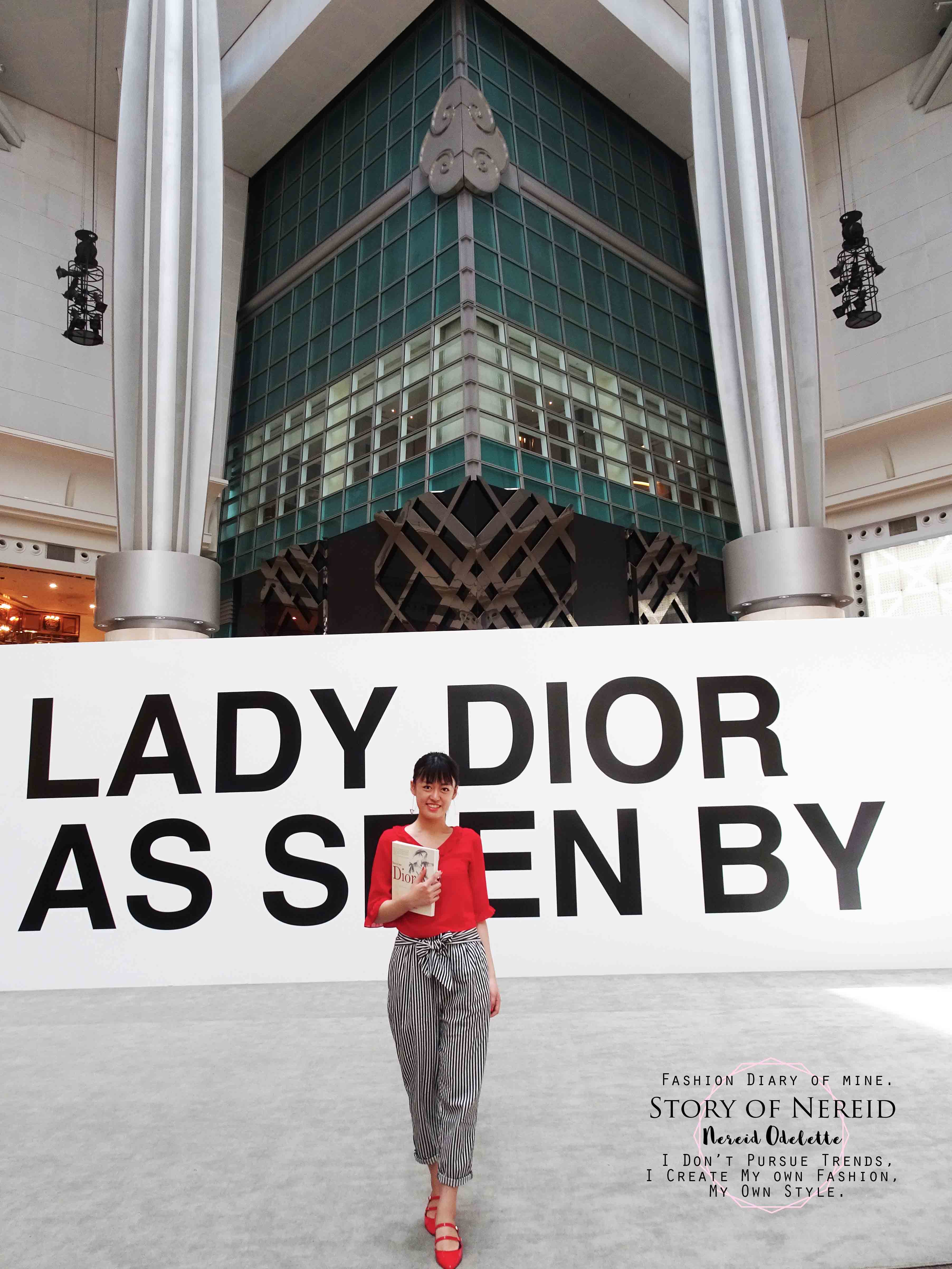 Happiness is the secret to all beauty. There is no beauty without happiness. –Christian Dior
Christian Dior once said, I dream of making women not only more beautiful but also happier.
For most of the girl, Dior is a fashion brand that indicates wonderful, dreamy and chic. If we can buy a LADY BAG during our lifetime, it'd be a splendid pleasure.
1995, Gianfranco Ferre, then the fashion director of CHRISTIAN DIOR, took the case from then French First Lady Madame Bernadette Chirac to design a bag as a gift to Princess Diana. This is the origin of LADY DIOR. Princess Diana was fascinated by this wonderful gift, and kept purchasing every new design of LADY DIOR ever since. We all can say that Gianfranco Ferre brought a huge glory to DIOR by the charm of France.
Inspired by the elegance of his mother, Christian Dior had a passion for aesthetic and flowers, besides being a fashion designer; he was also an art gallery operator. To Christian Dior and the brand he set up, AESTHETIC was the core belief. Everything CHRISTIAN DIOR presents to the world is not only a kind of goods that brings the revenue to the enterprise, but also an artwork with high quality. Furthermore, with the good grace of Princess Diana, LADY DIOR had become even more noble, this series of bag had kept inspiring artist to create a dozens of artworks.
LADY DIOR AS SEEN BY gathered a lot of talented artists to design their own LADY DIOR based on the environment, humanity and current issues, in order to celebrate the 70th ceremony of CHRISTIAN DIOR.
Beside myself with excitement, I woke my brother up so early to go to the exhibition on July 22nd. I was 30 minutes early before the exhibition started, I could even heard the broadcast of Taipei 101 to remind all of the staff that they need to be prepared to receive the customers.
To me, CHRISTIAN DIOR is the king among all the fashion brand, it's impregnable; thus, I'd still dress myself up, from head to toe, even if there wasn't any interest between me and CHRISTIAN DIOR. The reason of dressing up is to show my respect to my passion and CHRISTIAN DIOR. It'd be too mature and over-did if I dressed in a piece of cocktail dress and a pair of high heels; I decided to wear a piece of chiffon crop-top and baggies to harmonize the calm, mature, classic and first-class feeling of the scheme of red and black-white stripes.
I couldn't know what caused me to be so nervous to attend LADY DIOR AS SEEN BY, my palms sweated even more seriously than having a job interview. I kept strolling in front of the exhibition; watching the construction workers to strengthen the junction of the walls and looking at the rehearsal like I was one of the PR in DIOR.
I assumed that the excitement on my face was too obvious, after the staff finished their final run-down; they came across me to ask whether I was coming for attending this exhibition. They were so kind to receive me and explained the designing ideas to me of all the 30 pieces of artworks and 25 photos. I wouldn't say that I have a higher level of art appreciation; however, I was sure that LADY DIOR was definitely the muse of life for all of the artists.
One of the photos that made me feel close to was a pet of a photographer called Baby. The photographer used his pet dog and the hand writing to combined to the beauty of virtual and reality. In this photo, LADY DIOR was surrounded by Baby and lots of stuffed animals, it used LADY DIOR to appreciate its owner for saving and adopting it. Although this photo didn't have any strong color, it created a warm atmosphere.
Being a new-graduated from a political apartment, it's difficult for me to work in fashion industry directly, not everyone can be so lucky to live in the real life of "The Devil Wears PRADA" after all. However, after attending this exhibition, I've become even more sure that within 10 years , I'll become one of the stakeholders of CHRISTIAN DIOR, no matter a fashion blogger who works with CHRISTIAN DIOR several times or the PR executive for the brand.
It's the charm of CHRISTIAN DIOR; I think we can describe CHRISTIAN DIOR as the succubus that stirs up our mind. No matter, you're a fashion worker, critic reviewer, consumer or lover, in order to own "her," you'll work so hard and stand for this dream for all that.