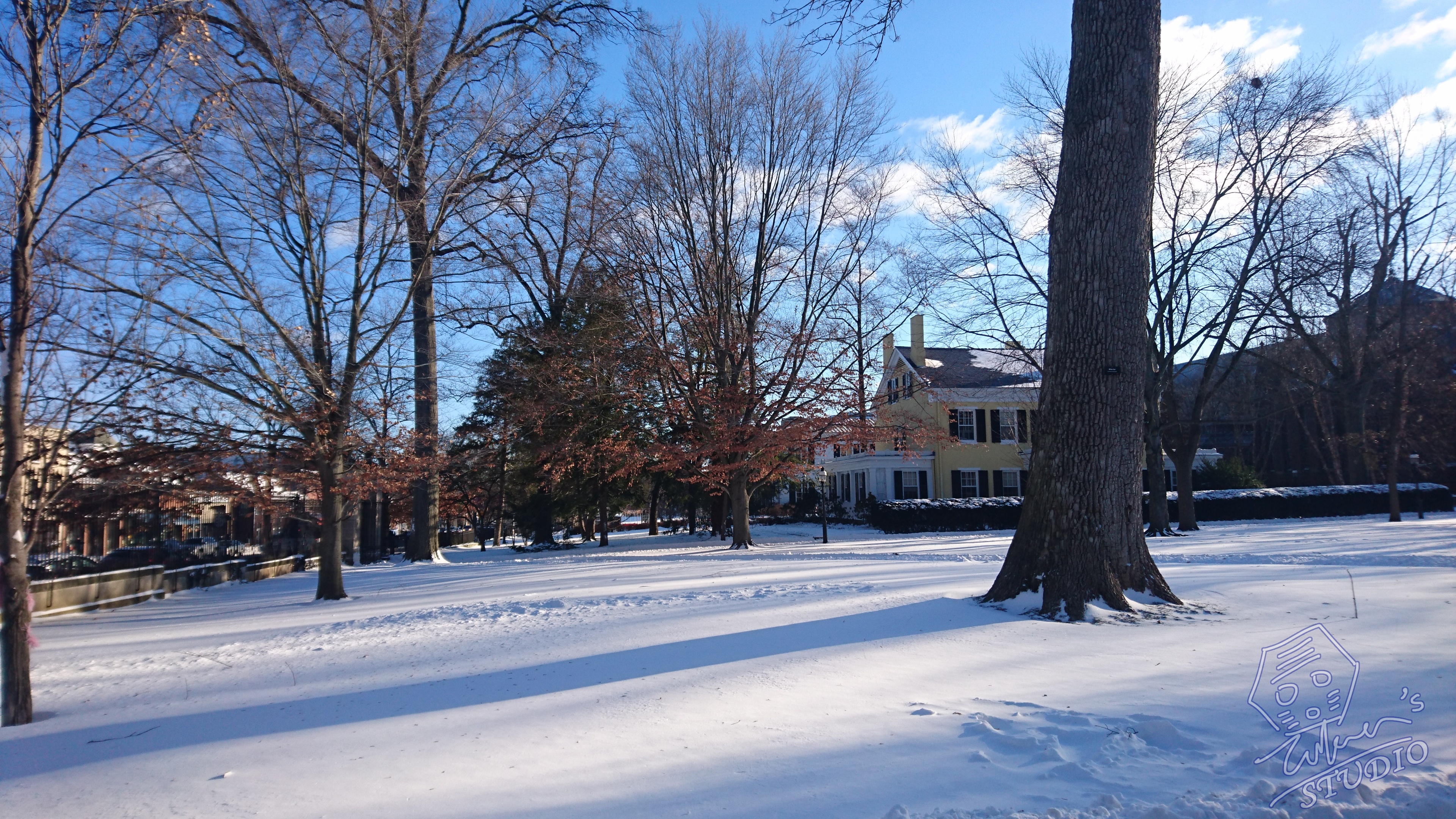 To meet the Blizzard, you have to attend the annual BlizzCon in California. But to meet a blizzard, please come to the east coast!
Hi, I'm Yun-Fei, you may also call me Takua.
"Takua or Yun-Fei", acronymed as "T.O.Y.",
that sounds good. You might wonder why a "T.O.Y. Story" pops up in the Story of Nereid. Is this site hacked?
No, not really. At least I'm not "circumventing the security and breaking into" this website "with malicious intent", as Dictionary.com defines the verb "to hack". Nereid asked me to write on this blog. Yet, since I'm going to play around in this blog, and to post some un-Nereid-ish posts, you can say I'm hacking this site in some way.
I'm Nereid's brother, working in the Princeton Neuroscience Institute (PNI) as a research specialist. Please don't try to search what a research specialist is, because the definition differs from institute to institute, you'll definitely get confused. And that's not the point of this post, anyway.
Here comes the key point:
I'm a 14-year Blizzard fan.
Blizzard Entertainment, this you can look up on the Net. It produced cool games like World of Warcraft, Diablo III, and Overwatch. I haven't played any Blizzard games other than WoW and the Diablo series, and I'm not a superb player, but I have been playing WoW for 14 years (I was even playing it yesterday), and almost never played games produced by any other company, so I think it's OK to label myself as a Blizzard fan.
This week, a
Blizzard fan meets a blizzard

here in

New Jersey

!

To meet the Blizzard, you have to attend the annual BlizzCon in California. But to meet a blizzard, please come to the east coast! After consecutive "warm winters", the blizzard this year is particularly staggering. The temperature dropped to single digits (in Fahrenheit!!!) and feel like below zero. Weather forecasts labelled the blizzard days as "COLD, DANGEROUS", and some newspapers claimed the temperature drop to be the greatest since 1962.

I just came here last (2017) November. I don't know what it was like in the past few years, but I know it's cold enough for me. And even I, who has only been through no more than 5 snowy days before the blizzard, can tell the difference between a blizzard and a usual snowfall —- the distinction is as obvious as a storm and a usual rain.

The snow usually falls very gently for less than a day. After a snow, the scenery will be covered in whiteness, but I can still find patches of green here and there. The day after a snow should look like this:
On the contrary, during a blizzard, the snow slashes through the sky with the wind howling. In a blizzard, the snow is anything but gentle. The snowflakes are lighter and not as dense as raindrops, so when hit by snowflakes, it doesn't hurt as much as being hit by raindrops in a rainstorm. But the accumulation of the snowflakes is much more formidable, as I can see the layer of snow grow through out the day.
The brunt of the blizzard last for a whole day, when the school was closed due to security reasons —- the so-called "snow day".
After the blizzard came …… nothing but another normal sunny day. It was still freezing, but the school won't be closed due to mere coldness (though it's still labeled "DANGEROUS" by weather forecasts, along with "PAINFUL WIND").
So unfortunately, I
had to go to work

.

The street scene after a blizzard looks like this:
Thanks to the industrious snow removal workers, the road is already rid of snow. But a look at the sidewalks revealed how much snow fell yesterday —- the layer of snow is thicker than 30cm! Walking on such thick layer of snow is a good exercise, because I had to pluck my feet from the snow with each step, and to keep balance in the same time. If someday in the future, I think I've gained too much fat, I'll consider doing so.
But not today.
Walking on a snow layer in one's commuting route is not wise. Everything was covered by snow, the surface became even, all the bumpiness and cragginess were obscured. One can never tell how deep the next step will be, and can sometimes trip over something hidden beneath the snow.
Finally, I got to my office at PNI.
To the right of this picture is a big grassy field (Poe Field). The wind is still strong today (PAINFUL WIND), blowing up the snow on the field to assault me, who had no other choice but to finish up this final distance to my office. In Japanese, a blizzard is called fubuki (吹雪, ふぶき), literally "blowing snow".  The blizzard is gone, but I still have to endure the literal fubuki when I leave the office this evening.
Good luck to all the
brave commuters

!

Takua 180105